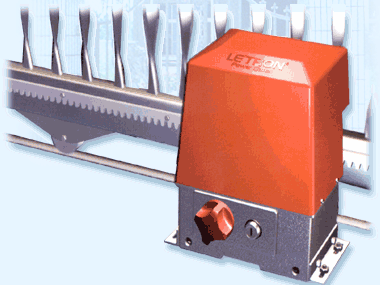 PINTU PAGAR OTOMATIS - Sliding Automatic Gate
L6600 HD&L8000 DC
Actuator Motor for Sliding Type Automatic Gate System
The convenient manual override knob ensure instant release of locking systme during a power failure.
The mechanism is protected against unautorized operation by having a key locking system.
Back-up Power (* AC model excluded.)
LETRON POWER GATE is able to continue its operation as usual during a black out with a standby lead acid battery.
Normally the battery is fully charged by an intelligent battery charger.